This is one of those rare weekends when I don't have a pop-up shop scheduled, so, what to do? Have a sale at home! Sale starts on Friday, July 16, 9:30 until 4, and Saturday also, 9:30 until 4, maybe Sunday, but I doubt it! So PM me for the GPS coordinates in Peninsula/Boston Heights 44264 and look for the signs and I'll see you this weekend!
I'll have all of my vintage & designer clothes in all sizes, vintage & repurposed jewelry including clip-ons, my handmade boxes and mirrors and lots of regular garage sale stuff from me and many others! We have several sewing machines, a double baby stroller, a Kitchen Aid mixer, several very nice cameras, books, antiques & vintage, and you know, garage sale stuff!
If you're not able to come to my stay at home sale, stay at home !! and shop my ETSY shop, with free shipping for a limited time!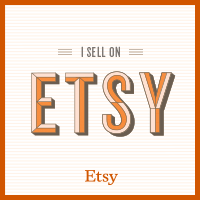 Follow me on facebook!!  Fine Art Findings or meet me at these markets!
Center and Main in Historic Downtown Seville  Join us for the second annual, family friendly, art, vintage, and local fair, celebrating the diverse talents of local craft in Northeast Ohio. Artists, antique vendors, and local farmers will have goods available in the town square. Partnering with The Cleveland Bazaar and Crafty Mart The Center & Main Market promises to be a premier art and handmade event in southern Medina county.
Hudson Flea – Sat, July 30, 9 a.m.—4 p.m. An upscale flea market at the Evaporator Works, Hudson, Ohio. Over 70 vendors offering you anything from handmade jewelry, vintage toys, architectural salvaged finds, industrial repurposed furniture, antiques, food trucks & live music. Park at Joann's and take the shuttle, who cares about parking!!

Peninsula Flea at Heritage Farms – Sat, August 6, 10-4, Come Flea at the Farm!   Peninsula Flea at Heritage Farms is an upscale flea market, featuring handmade, repurposed and vintage, high quality items from dedicated artists, craftspeople and collectors. The first Saturday of the month from May to September, from 10am-4pm, 2016, Heritage Farms, 6050 Riverview Road, Peninsula, Ohio, 44264, with plenty of free parking.
As always! Call me about framing and meet me at a pop-up shop! Carolyn, 330-657-2228 carolyn@fineart-services.com