In between custom framing clients, I make stuff out of the extra moulding. You'll love my boxes and mirrors! Fun to make and great for gifts! One of a kind upcycled works of art for home décor, made from recycled picture frames and whatever else I find. I've made lidded boxes, coin or key boxes, mirrors of various shapes and sizes, bulletin boards and freestanding photo frames.
And Leftover Lace – gifts you feel good about – upcycled vintage & designer clothing, cards and gifts embellished with leftover lace. Sometimes I find lovely simple things like pillows, coin purses or journals that are the perfect background for my odd little bits of leftover lace and broken jewelry.
Look for  Fine Art Findings at upscale flea markets and wherever you find upcycled, repurposed and vintage pop-up shops! I'll be there with my boxes and mirrors, reconstructed vintage jewelry, upcycled clothing and whatever I find!  Our vintage selection is often functional gadgets and tools, kitchen stuff, unusual frames, cool old jewelry, vintage and designer clothing and shoes.
Shop my booth at The Sampler, 5204 Darrow Rd (Rt 91), Hudson, OH 44236  just south of the Square 330-653-3644   www.samplerinhudson.com
Shop online at ETSY  https://www.etsy.com/shop/fineartfindings
Fine Art Findings / Fine Art Services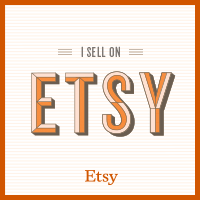 Carolyn Birchenall, CPF
330.657.2228
anytime by appointment
carolyn@fineart-services.com